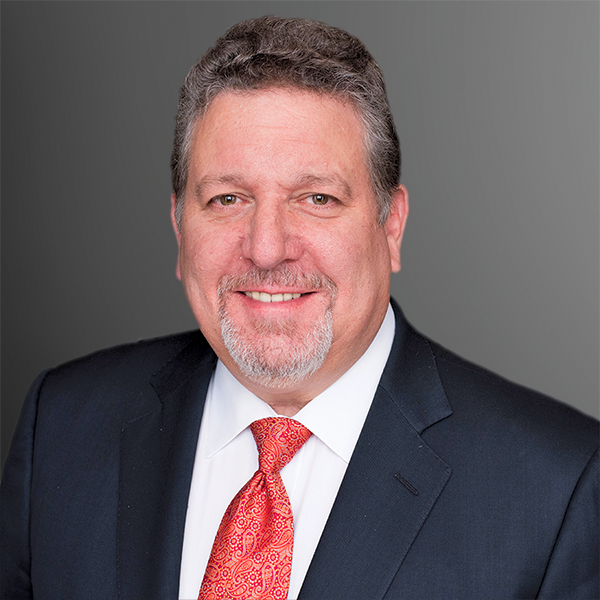 485 Lexington Avenue, 10th Floor
New York, NY 10017
+1.212.818.1555 Main
+1.212.818.1118 Direct
+1.973.714.9800 Mobile

Get in touch
Stephen Marotta is a Senior Managing Director at Ankura based in New York. Stephen has more than 35 years of experience providing professional accounting and consulting services to major corporations and businesses, including 30 years of consulting to financially troubled companies.
Experience
Stephen enjoys a national reputation as a restructuring expert and crisis manager forging consensual agreements among diverse parties. His experience includes business plan and disclosure statement development, viability assessments, reengineering and overhead reduction programs, claims and preference analyses, crisis management, and forensic investigation and litigation support. His industry experiences include real estate and construction, healthcare, retail, telecommunications, manufacturing, wholesale distribution, entertainment, and financial services. Among his many accomplishments, he has served as chief executive officer, chief financial officer, and chief restructuring officer, and in board positions, in crisis management situations. He has also provided testimony with respect to valuation, liquidation, and executory rejection claims.
Prior to his current position, Stephen was a founding principal of Marotta Gund Budd & Dzera LLC. Prior to that, Stephen was a principal with Zolfo Cooper LLC. He has provided consulting services in troubled company situations representing companies, creditors, investors, and directors, as well as providing expert witness testimony.
Stephen's professional experience includes the following:
Currently serving as chief restructuring officer in the Brooks Brothers Chapter 11 proceeding. A 200 year branded company with $1.0 billion in sales pre Covid-19 as a retailer of apparel and accessories. Work stems include maintaining the international operations and sourcing functions while overseeing a sales process through a section 363 sale process in the Chapter 11.
Served as chief restructuring officer to Payless ShoeSource, a $1.5 billion discount shoe retailer. Stephen led the going out of business sale of the North American operations while reorganizing around the international business. He transitioned the business into an intellectual properties operations abroad and provided system upgrades, sourcing, and merchandising to the Latin American operations.
Advised a group of secured lenders with significant exposure to Catalina, a $550 million targeted coupon, media, and technology company facing deteriorating profits due to internal systems issues and market-based issues.
Advised a $350 million telecommunications solutions company where he successfully managed the company's liquidity and operations through the sale of the business.
Served as chief restructuring officer for 95 skilled nursing facilities totaling over 7,000 beds, where he successfully refinanced over $200 million in senior debt.
Served as chief restructuring officer of SynCardia, a level-three medical device manufacturer, providing strategic and operational services during its financial restructuring.
Served as vice chairman and chief restructuring officer of a national accessories manufacture selling private-label costume jewelry to the major large-box discounters.
Acted as receiver of several New York radiology companies successfully improving profitability while repaying judgment creditor and cleaning up outstanding vendors.
Served as chief restructuring officer for Daytop, a substance abuse prevention provider, delivering strategic and operational services throughout its Chapter 11 process.
Served as chief executive officer and founder of Oasis Management Resources LLC, a real estate executive management and back-office support entity located in Arizona.
Advised the Secured Bank Group of Hicks Sports Group, providing strategic guidance during the Chapter 11 filings and subsequent sales of the Texas Rangers and the Dallas Stars.
Served as director and chief executive officer of high-end residential golf communities across the United States.
Advised the Secured Bank Group of Acadia, a $150 million international auto-parts manufacturer.
Served as chief restructuring officer of ATX, a $300 million CLEC and ISP provider, resulting in a successful reorganization and emergence from a Chapter 11 proceeding.
Served as chief restructuring officer of Conso, a $180 million decorative trimming and apparel manufacturer, resulting in the successful restructuring of its capital structure.
Served as chief restructuring officer of International Check Services, a $100 million check-cashing-services company, where he successfully sold operations in a four-month period.
Advised a 500-store dietary service provider, where he provided strategic consulting services.
Served as chief restructuring officer of National Leisure Group, the world's largest cruise travel vacation provider. At NLG, his achievements included formulating a business plan, implementing a cost reduction program, managing day-to-day operations, and successfully selling the operations.
Served as chief restructuring officer at Protocol, a $200 million telemarketing and direct-mail company.
Advised the senior bank group of SourceLink, a $95 million direct-marketing company, where he provided strategic consulting services.
Served as chief financial officer of US Electrical Services, a $600 million distributor of electrical products.
Education

BS, Business Administration, Seton Hall University

Certifications

Certified Public Accountant
Certified Insolvency and Restructuring Advisor

Affiliations

New Jersey Society of Certified Public Accountants
Association of Insolvency Accountants
American Bankruptcy Institute