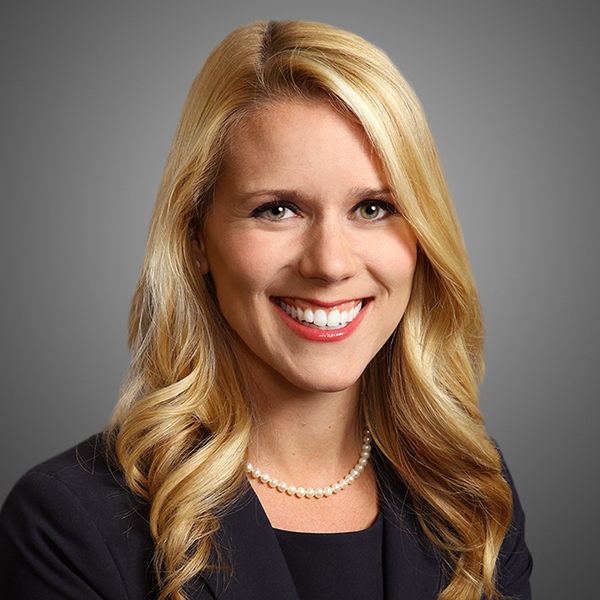 2000 K Street NW, 12th Floor
Washington, DC 20006
+1.202.797.1111 Main
+1.847.770.1924 Mobile

Get in touch
Tracy Branding Pyle is a Managing Director at Ankura who specializes in helping organizations navigate complex transactions, and, in particular, joint venture-related transactions. She works with a wide array of U.S. and international companies across industries to help them structure, negotiate, approve, and launch joint ventures to set these ventures up for success. She additionally advises on governance of individual joint ventures and portfolios of joint ventures to help companies to minimize risk, increase efficiencies, and find value. Prior to joining Ankura, Tracy practiced law at Hogan Lovells, where she advised clients on joint ventures, public and private mergers and acquisitions, and corporate governance matters. Tracy is based in Washington, DC.
Experience
Tracy joined Ankura with the firm's 2020 acquisition of Water Street Partners.
Tracy's professional experience includes:
Advised an aerospace and defense company regarding the potential formation a joint venture in the Middle East, including developing deal concepts, advising on negotiation strategy, serving as lead negotiation facilitator, and managing process to develop a business plan for the venture.
Advised an autonomous vehicle software company in assessing a potential transaction involving significant company intellectual property; provided deal options and advice on negotiations, deal process, and key terms.
Developed a set of processes and standards related to entry into and management of joint ventures for a growing Middle Eastern natural resources company; such processes and standards included a joint venture stage gate process to define approvals required when entering into a venture, a joint venture major clauses guide to set minimum standards for joint venture agreements, and a joint venture manager handbook for management of existing ventures.
Advised one partner in a 50:50 chemicals joint venture after a material dispute between such partner and the other partner had eroded partner trust and affected joint venture governance; provided options for ways to restructure the venture's governance system to restore partner collaboration, mitigate risk, and follow joint venture governance best practices.
Conducted an assessment of a supermajor oil and gas company's governance of its portfolio of non-operated joint ventures and provided recommendations to assist the company with implementing best practices to reduce the company's risk and increase its ability to add value to its non-operated assets.
Advised the board of directors of an over $100 billion oil and gas joint venture regarding joint venture governance, with a focus on helping the board effectively manage the venture while simultaneously planning for a major change regarding joint venture operations.
Education

JD, Harvard Law School
BA, Vanderbilt University

Certifications

Licensed to practice law in Washington, DC