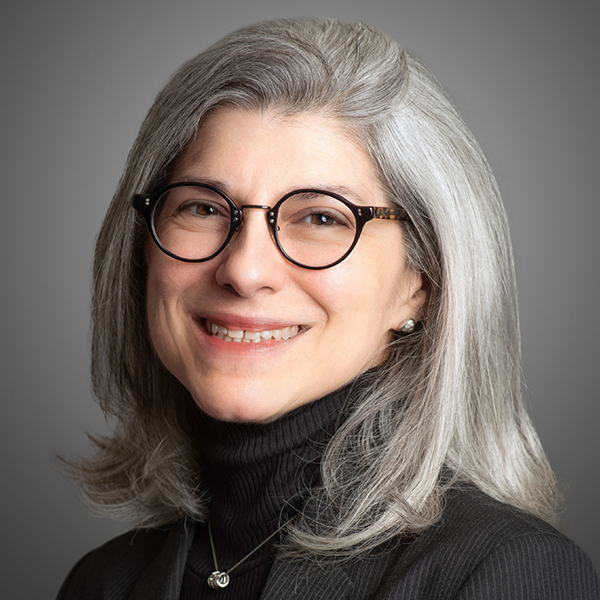 2963 Sidco Drive, Suite 101
Nashville, TN 37204
+1.615.371.8612 Main
+1.415.717.3308 Mobile

Get in touch
Valerie Hart is a Senior Managing Director at Ankura. She is an expert in business transformation, strategic planning, change leadership, and business process improvement to facilitate scaling for growth. She has industry expertise in tire manufacturing and general automotive, last-mile consumer service businesses, online services platforms, and government services. She has over 25 years of experience partnering with executive governance bodies, operations leaders, and investor communities in multiple functional areas, including finance, human capital, network infrastructure and security, and marketing and sales. Prior to Ankura, she ran her own consulting firm specializing in service businesses and focusing on growth strategies including sales and marketing process optimization.
Experience
While at Ankura, Valerie has collaborated with leadership and frontline stakeholders to develop organizational visions, strategic goals, and execution plans that enable long-term benefits and value creation. Prior to Ankura, Valerie ran her own successful consulting firm specializing in service businesses and focusing on growth strategies including sales and marketing process optimization. She ran the national consulting practice for a high-tech commercial bank specializing in telecommunications, semi-conductors, and online services. She has raised funds for start-ups and early and expansion stage ventures.
Valerie's professional experience includes:
Strategic Planning and Execution (multiple clients):

Led the human resources transformation for a multinational business process outsourcer (in the top five for worldwide call center operations) focusing on competitive SG&A cost realignment.
Led and facilitated functional area analyses of nine service areas for a private corrections firm, partnering with executive, midlevel, and project team leaders, and delivering comprehensive analysis with over 80 initiatives recommendations for operations optimization.
Strategy Development (multiple clients):

Led strategic planning for commercial construction firm to help identify new markets in anticipation of current market depletion.
Served as adviser for national market analysis for leading reconstruction services firm in preparation for private equity investment.
Developed and implemented strategic marketing plan for healthcare IT firm to reintroduce brand as the preferred technology for automated management of sterile hospital instruments.
Created internal consulting practice at national commercial bank in telecommunications, semi-conductor, and online services industries to support its over 200 lending officers in 12 states serving venture and corporate clients. Also led key internal initiative moving institutional products and front-line sales teams to an integrated, client-based view resulting in significant up-sell penetration.
Technology Optimization and Transformation (multiple clients):

Led team of consultants, vendors, client leaders, and subject matter experts to align on and execute remediations to security and other gaps at data centers in North America, Asia, and the European Union at total cost of $14 million.
Led $35 million infrastructure refresh for F500 international bank, managing an international team of consultants and client resources to drive completion of complex data center and tech refresh program by deadline.
Education

MFA, Creative Writing, San Francisco State University
MS, Plant Science, Colorado State University
BS, Plant Science, University of Delaware

Certifications

Middle Market Professional/Association for Corporate Growth
Prosci Certified Change Practitioner

Affiliations

Society of HR Management, National and Middle Tennessee Chapters
American Marketing Association, Nashville Chapter