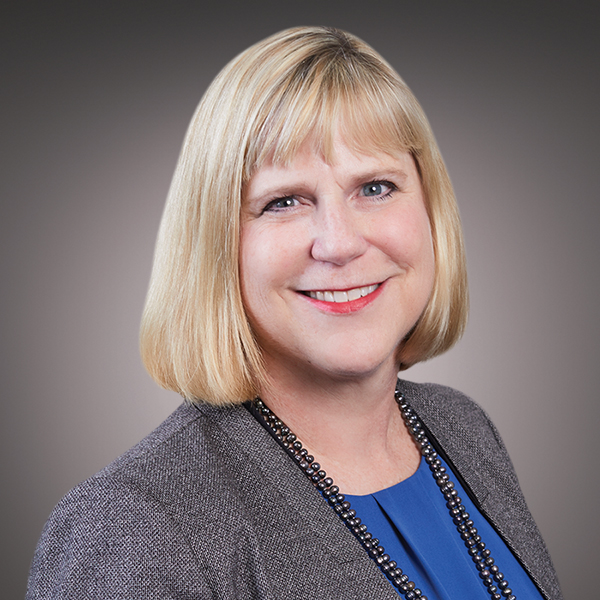 2963 Sidco Drive, Suite 101
Nashville, TN 37204
+1.615.371.8612 Main

Get in touch
Vicki Y. Estrin is a Senior Managing Director at Ankura, based in Nashville. An authority on the healthcare industry, she brings strategic thinking and innovative problem-solving to her collaborations with private-equity leadership and C-suite executives, delivering high-level insights and transformative organizational change. Over her more than two-decade-long career, she has focused on shaping, leading, managing, and facilitating large, complex initiatives in diverse healthcare settings.
Experience
Vicki joined Ankura with its 2018 acquisition of c3/consulting, where she had co-led the healthcare practice and advised for-profit and nonprofit companies across the industry, from physician practices to large hospital systems and payer organizations. She has worked with private equity owners and the management of publicly traded entities on projects such as strategic and operations planning, organizational restructurings, business process analysis and optimization, revenue cycle improvements, and policy development, among others. At the clinical level, Vicki has addressed both quality of care and workflow design.
Vicki is a nationally recognized expert on health information policy and on healthcare technology governance, security, and privacy issues. She has advised on, led the development of, and promoted the use of health information exchanges at the community, state, and national level. An industrial engineer by training, she has also worked in logistics, technology, and academic research.
Vicki's professional experience includes:
Process Optimization, Healthcare Analytics and Payment Accuracy Company: Advised senior leadership on redesigning strategic processes that would yield double-digit revenue increases and/or cost reductions. Leveraging her expertise in change management, Vicki also coached leaders on navigating with their own teams to ensure effective implementation.
Merger and Acquisition Integration, Health Systems (Multiple Clients): Provided strategic leadership to various national health systems acquiring organizations in multiple states. Vicki developed, piloted, and trained corporate teams on the integration, change management, and communication models. She also collaborated on new and improved processes for strategic planning, financial reporting, service line development, revenue cycle, workflow analysis, quality improvement, and labor management.
Personal and Population Health, Public Health Policy Foundation: Co-led and co-facilitated the effort to design and prototype personal health data-capture devices/applications tailored to the needs, preferences, and daily habits of identified patient populations, such as children with asthma, diabetics, and cardiac patients. Vicki worked with nine interdisciplinary teams to incorporate best practices and share learnings, and facilitated single- and multi-team sessions to ensure alignment with project goals.
Technology Policy Development, Office of the National Coordinator for Health Information Technology (Western State Consortium): Provided subject matter expertise and facilitation services to a multi-state consortium creating the policy and technology framework for the exchange of protected health information patient care between states using the Direct Protocols in the context of the Nationwide Health Information Network (NwHIN). Project was federally funded.
Healthcare Information Technology Certification Project, Federal Government: Provided subject matter expertise and facilitation to more than 25 stakeholders and clinical experts to develop certification criteria specific to a children's electronic health record. The project was federally funded through the Centers for Medicare & Medicaid Services and Agency for Healthcare Research and Quality.
Process Optimization, National Health System: Led multiple projects for a healthcare provider with operations in 35 states that had doubled the number of facilities via a recent merger. The efforts focused on creating a consistent, replicable approach to revenue-cycle management, the implementation of a proprietary, hospitalist-based, charge capture system, and the development of an organizational clinical system of care.
Health Information Exchange Development, Health Information Partnership for Tennessee: Served as interim executive director for the nonprofit organization. Vicki provided leadership on strategic and operational planning of the statewide information exchange. She also collaborated and built consensus with the more than 250 stakeholders across the state on such issues as choosing a technology vendor, developing a business plan, establishing security and privacy policies, and addressing the distinct needs of rural and urban providers.
Education

BS, Industrial Engineering, Georgia Institute of Technology

Affiliations

Nashville Business Journal Healthcare Hero - Healthcare Professional Services
eHealth Initiative - Connecting Communities Steering Committee Member, Privacy Work Group, Accountable Care Organization Work Group
Markle Foundation Connecting for Health (NY), Markle Common Framework HIE Steering Group Chair
Task force member, presenter, facilitator for local and national organizations including HIMSS, AHIMA, THIMA, Nashville Health Care Council, and Leadership Health Care