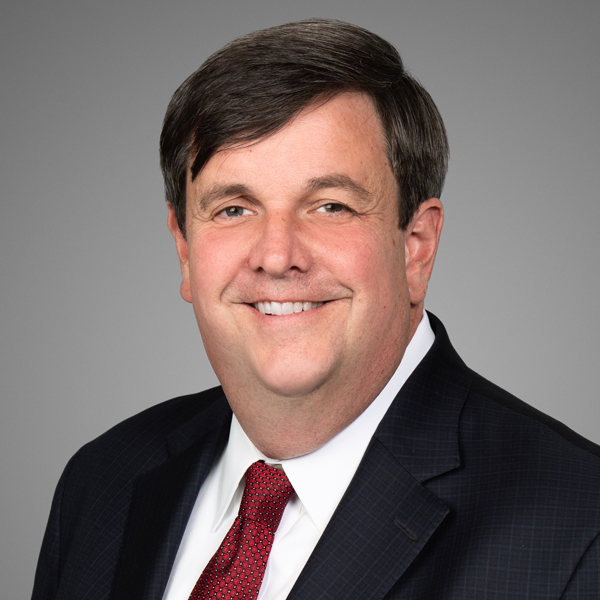 2000 K Street NW, 12th Floor
Washington, DC 20006
+1.202.797.1111 Main
+1.202.973.4543 Direct

Get in touch
Bernard F. Woolfley is a Senior Managing Director at Ankura with over 25 years of experience as a forensic accountant investigating various types of fraud and accounting improprieties for both public and private companies across multiple business sectors. Over the years, Bernard has led numerous consulting engagements focused on accounting and white-collar issues including investigations related to fraud and financial irregularities. He has worked on matters involving violations of anti-corruption statutes, money laundering, Ponzi schemes, loan fraud, securities fraud, insider trading, self-dealing, and other efforts to misappropriate funds. He has also led a number of significant projects focused on the review and analysis of internal controls within a company's  finance and compliance related activities. On such matters, he leads teams that are tasked with identifying gaps within the existing structures and then developing cost-effective enhancements that will remediate any deficiencies. As part of this work, he has led numerous teams of forensic accountants tasked with supporting both governmental agencies and government-appointed monitors. As much of his work often involves the review of a company's foreign operations, Bernard has conducted investigative assignments in over 20 countries. When necessary, he has provided testimony to summarize the results of his work and has also presented his findings to various governmental regulators.
Experience
Bernard's professional experience includes:
Corruption and Anti-Bribery Investigations: Bernard has led numerous engagements that involved the investigation of alleged violations of the Foreign Corrupt Practices Act (FCPA), the UK Bribery Act, and other antibribery statutes. His work in this area has involved the review and analysis of specific claims relating to inappropriate payments, including direct bribe payments, payments to agents/distributors, payments to third parties, self-dealing, and other types of undisclosed disbursements. His work has involved the detailed review of accounting records and other business documents, interviewing key individuals, and tracing of funds through various accounts. He has also assisted in the review and calculation of profits and losses related to specific instances of potentially inappropriate conduct.
Forensic Accounting and Fraud Investigations: Bernard has led numerous investigations into allegations of inappropriate accounting by various types of companies, including allegations against a company's officers, directors, employees, subcontractors, and accountants. As part of this work, he has investigated allegations relating to the inappropriate transfers of funds, the adequacy of financial statement disclosures, the submission of false or inaccurate claims, the misuse of monies by promoters (including the investigation of Ponzi schemes), and the investigation of activities at recently acquired entities. Bernard has also performed extensive analyses of instances of both concealment and promotional money laundering and has traced and analyzed evidence of inappropriate transfers and payments. He has also assisted his clients with the filing of insurance claims, determining a company's ability to pay fines/penalties, and responding to claims made by other parties.
Financial and Internal Controls Reviews, Transaction Testing, and Monitorship Related Activities: Bernard has aided companies in developing and improving internal controls to reduce the risks associated with inappropriate payments and to better identify (and stop) questionable transactions before they occur. Bernard and his teams have tested various types of transactions as they are processed through certain key accounting functions (e.g., payables, cash disbursements, treasury, etc.) to test a company's internal control systems and to identify potential gaps or omissions within those systems. He and his teams have then proposed remediation plans that focus on cost-effective internal control modifications that close the identified gaps. His work in this area has been done in the context of monitorships, pre-monitorship reviews, and in performing compliance assessments, the review of internal audit functions and in the creation of various types of monitoring programs.
Transaction Tracing and Data Analytics: Bernard has led teams that have traced transactions through internal financial statements, accounting records, bank statements, wire transfers, journal entries, and other types of transactional documents. Bernard has reviewed and traced the cash outflows from various trust funds that were managed or operated by companies that filed for bankruptcy protection. His work also involved the review of transactional data to assess the legitimacy of specific transactions or transfers and the review of the company's records to determine how management concealed inappropriate activities from investors or other outside parties.
Review of Lending Activities and Loan Portfolios: Bernard has extensive experience within the financial services arena, where he has assessed the appropriateness of various loan transactions, the various credit risks associated with lending transactions, and the appropriateness of loan loss reserves and other impairments of value. Bernard has also performed investigations relating to the operations of mortgage companies and has extensively analyzed the way loans were originated and serviced by such companies, as well as how various types of mortgage fraud schemes were perpetrated. Bernard's work has also focused on the analysis of claims involving potential self-dealing, conflicts of interest, churning, and other types of loan officer fraud. In circumstances when counsel concluded that the results of his investigations warranted further actions, he participated in the pursuit of claims against the lender's management or other outside service providers.
Testimony Experience: Bernard has provided both expert and summary witness testimony on accounting related matters in both state and federal courts and in private arbitrations. Bernard has also provided affidavits, has been designated as an expert in several other matters, and has served as an arbitrator with the District of Columbia Attorney/Client Arbitration Board.
Education

BBA, Accounting, College of William and Mary

Honors & Awards

Who's Who Legal says: "Bernard F. Woolfley is a go-to individual recommended for his wealth of knowledge of money laundering and loan fraud investigations."

Certifications

Certified Public Accountant, State of Virginia
Certified in Financial Forensics
Certified Fraud Examiner

Affiliations

American Institute of Certified Public Accountants

Languages