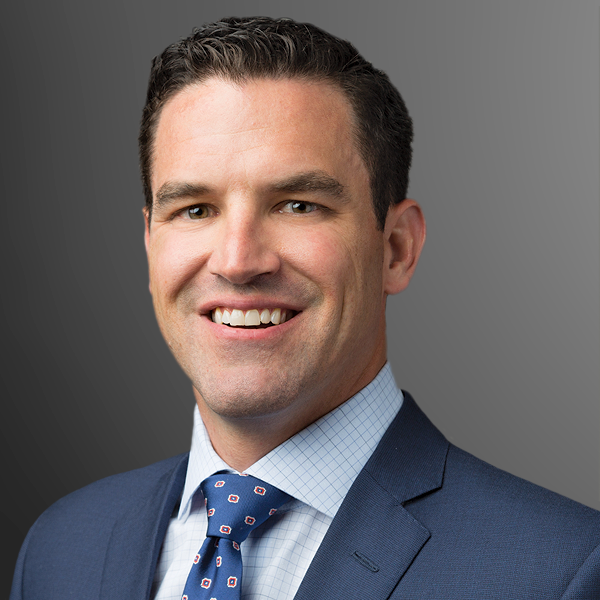 150 North Riverside Plaza, Suite 2400
Chicago, IL 60606
+1.312.252.9501 Direct
+1.312.952.9444 Mobile

Get in touch
Christopher Harvey is a Senior Managing Director at Ankura with nearly two decades of experience providing clients with data analytics services related to forensic investigations, fraud, litigation support, information technology, risk monitoring, regulatory compliance, and financial reporting. He works across industries, with a focus on the financial services industry related to fraudulent behavior, funds tracing, trading strategies and processes, system evaluation and testing, and financial and regulatory reporting. He is based in Chicago.
Experience
With deep technical experience and subject matter expertise necessary to execute a data-driven approach to a myriad of situations, Chris provides essential information to key stakeholders related to their most critical issues. He assists clients in navigating the complexities of robust systems and data environments and delivers solutions that transform data into knowledge.
Chris' professional experience includes:
Fraud Investigation: Led team in the investigation of the customer authorization practices of a major financial institution and insurance company. The work included identifying relevant information from across the client's archaic infrastructure, consolidating that infrastructure into a centralized platform to develop predictive models, and advising counsel and the client on the potentially fraudulent nature of hundreds of thousands of accounts. The team assisted counsel in responding to inquiries from both state and federal regulatory agencies.
Disruptive Trading Investigation: Led a multidisciplinary team of analytics and industry specialists in performing an internal investigation into suspicious trading activities at a major global asset management firm. The work centered around trading activity across funds at a boutique fund manager owned by the client. Chris led a team in creating models to identify potentially problematic trading practices over a three-year period encompassing hundreds of thousands of trades.
Bernard L. Madoff Investment Securities Liquidation: Worked for more than eight years on behalf of the liquidation trustee and his counsel on the Bernard L. Madoff Investment Securities investigation to provide investigative services, litigation support, forensic accounting, and eDiscovery services related to the largest reported Ponzi scheme in United States history. He led a large team in the re-creation of the books and records to trace the flow of funds to determine the value of actions brought by the trustee. Additionally, Chris led the data analytics team in utilizing systematic processes to analyze mass amounts of data and information to provide investigative findings and support for legal actions.
Claims Management and Investigation: Worked on behalf of the Securities Investor Protection Corporation to identify and analyze disparate and incomplete trading and position records as part of the liquidation of a bankrupt broker-dealer. Provided complex analytics to support the determination of hundreds of claims.
Broker-Dealer Investigation: Worked on behalf of SIPC in the investigation of a failed broker-dealer. Led the effort to trace the flow of funds internationally, investigate certain individuals, determine claims, and litigate against several parties.
Inventory Theft Investigation: Led a team of technology and data analytics professionals in the investigation of internally executed theft of inventory and eventual restatement of financials for a Fortune 500 electrical cable and wire manufacturer and distributor. His team focused on the analysis of historical transactions and system manipulation to identify potentially suspicious transactions. Chris worked with outside counsel to solidify and support the amount of estimated theft as well as determine the responsible parties.
SEC/DOJ Investigation (Brokerage Firm): Led a multidisciplinary team, engaged by the independent audit committee of a top 10 financial institution, in the investigation of trading activities, reporting practices, and the functionality of the institution's proprietary trading system. The investigation involved deconstructing the proprietary trading systems and computer code, reviewing system controls, and reporting on functionality. Chris reported the findings of the investigation to various United States government agencies, including the Securities and Exchange Commission, the Department of Justice and the Federal Bureau of Investigations.
SEC/DOJ Investigation (Brokerage Firm): Investigated a rogue trader incident within a top investment and brokerage firm. He worked with the firm's financial and technology teams in conjunction with a DOJ investigation to review, assess, and test controls for various trading platforms, risk monitoring systems, and procedures. Additionally, he provided extensive recommendations in the areas of system controls, testing, configuration, and risk management.
Education

BS, Finance, Miami (OH) University

Certifications

Affiliations

CFA Society of Chicago Association of Certified Fraud Examiners