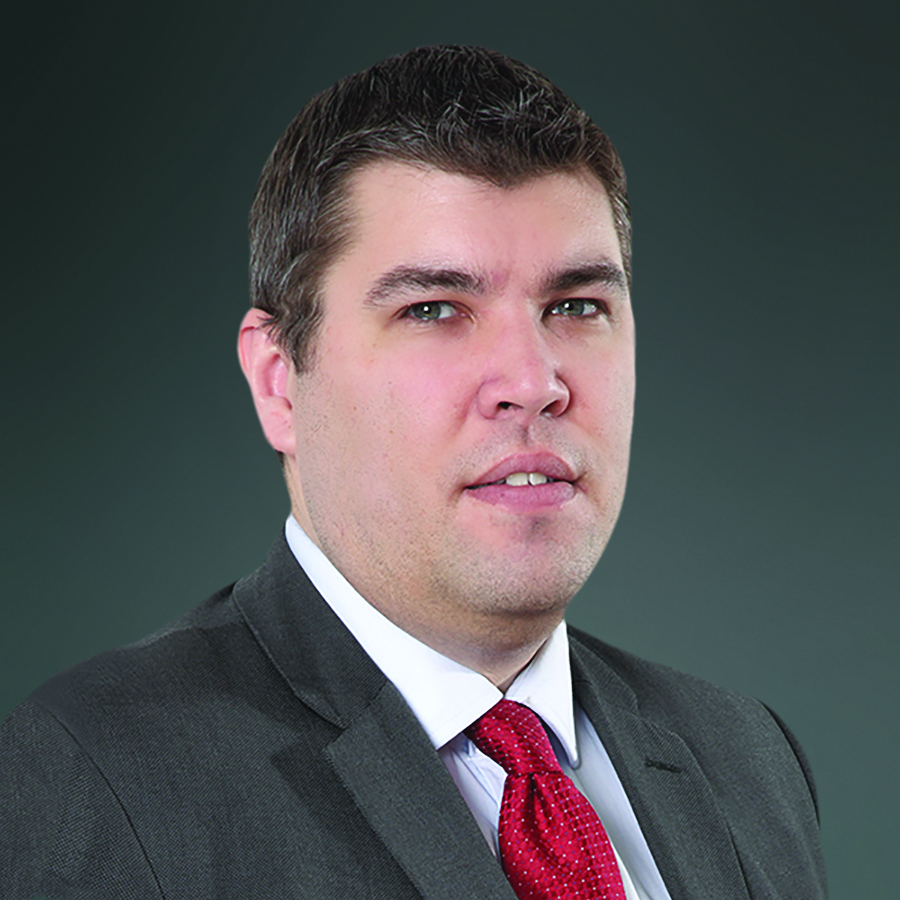 Index Tower, Unit 1701, DIFC
Dubai, United Arab Emirates
+971.4.226.2436 Main
+971.54.307.2872 Mobile

Get in touch
David Dellar is a Managing Director at Ankura, based in Dubai. He specialises in providing expertise in the principles and practical procedures required to identify causes of delay in large construction and infrastructure projects. David has acted as expert in matters of termination, disruption, and quantification of time on more than 20 occasions.
Experience
David is also a chartered structural engineer with over 19 years of experience in the engineering and construction industry. He worked on commercial, residential, and industrial projects for professional practices. He now applies his skills and experience to construction projects specialising in project audit, claims preparation, delay, and disruption analysis and dispute resolution globally.
David's professional experience includes:
Processing and Manufacturing Plant, Qatar: Prepared narratives and analysis of programmes in defence of claims of acceleration prolongation, and disruption.
Oil Refinery, Oman: Lead expert providing a review of contractor claims for time relating to the termination of the main contractor.
LNG Subsea, Australia: Lead assistant advising on the development of a delay analysis for a large complex project. Undertook programme suitability checks and validation of method.
Topsides, Offshore: Undertook the detailed review of records and disruption event analysis of engineering and fabrication of topsides for fixed platform.
Gas Processing Facility, Trinidad and Tobago: Reviewed claim methodology and identification of events in preparation for arbitration on a new gas processing facility.
Gas Pipeline, Australia: Undertook detailed analysis of site progress and labour data in support of review on reasonableness of quantum meruit claim for a gas pipeline project.
Deepwater Drillship, Offshore: Reviewed progress relating to the termination of a contract for the construction of an offshore deep water drilling ship.
Operations Camp, Nigeria: Led the technical coordination and expert review of engineering issues relating to fee entitlement for design consultancy on an operations camp.
Waste-to-Energy Plant, UK: Appointed as delay expert in an arbitration (settled) to provide initial advice to legal advisors on claim preparation for detailed delay/disruption analysis.
Power Plant, Algeria: Appointed as delay expert for the review of processes in preparing EOT claims and advice on preparation for disputes for a power station.
Exhibition Site, Dubai, UAE: Appointed as strategic advisor to review potential time related claims and to provide support to a major developer on a large development.
Railway and Tram Station, UK: Appointed as delay expert to review the EOT claims and prepare advice on preparation for a multi-party dispute on a train and metro station.
Airport, Oman: Performed audit of factual matrix examining the performance obligations of a contractor undertaking final account negotiations prior to arbitration for a new airport.
Port and Cargo Facility, UK: Led the programme management and detailed coordination of experts for mediation and arbitration proceedings on a new port and cargo facility.
Hotel, UK: Appointed as delay expert to provide delay advice on a construction management project.
Multi-tower Residential Project, Dubai, UAE: Performed extensive review of project documents in order to identify delay events for input into a windows delay analysis.
Hotel, Abu Dhabi, UAE: Appointed as initial delay expert for the preparation of a final analysis on delay relating to a request for extension of time that ended in litigation locally.
Exhibition Hall, Abu Dhabi, UAE: Assisted the delay expert in preparing 'as-planned' vs. 'as-built' schedules using contemporaneous data in order to establish slippage and acceleration.
Residential City, Qatar: Issue consultant leading identification and review of tender and contract programmes for viability in a dispute. Prepared delay and disruption analysis.
Commercial Building, Russia: Prepared an analysis of the delay and disruption to fit-out works, comprising analysis of 'as-built' dates recorded within the contemporaneous documents.
Shopping Mall, Egypt: Undertook a high-level assessment of project controls procedures and the development of recommendations for additional management procedures.
Multi-use Grandstand, Dubai, UAE: Performed review of programmes and produced 'as-planned' vs. 'as-built' analysis for a large mixed-use grandstand sports venue.
Education

MBA, Construction Executives, Manchester Business School, UK
BEng, Civil Engineering, University of Warwick, UK
CEng, Chartered Engineer, Engineering Council, UK

Honors & Awards

Who's Who Legal says: "David Dellar is lauded for his 'thoroughness and expert knowledge of technical issues' as well as his 'detailed understanding of delay analysis and strong analytical skills'."

Certifications

Legal Experience Training Advanced Professional Award in Expert Witness Evidence (LETAPAEWE) accredited by Edexcel at Masters/BTEC Level 7, UK

Affiliations

Institution of Structural Engineers, Member
Society of Construction Law, Member
Academy of Experts, Member
Association of Project Management, Member