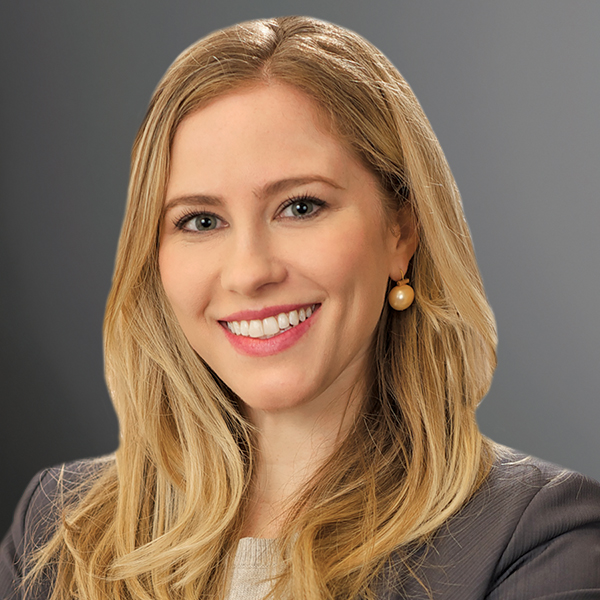 485 Lexington Avenue, 10th Floor
New York, NY 10017
+1.212.818.1555 Main
+1.646.227.4405 Direct
+1.917.756.7266 Mobile

Get in touch
Diane Quick is a Senior Managing Director at Ankura, based New York. She has over 20 years of experience with eDiscovery enterprise management, data analytics, and legal technology. Diane has been responsible for the strategy, design, implementation, and enforcement of litigation matter management protocols. She is a trusted advisor to her clients, which include Amlaw 100 firms and Fortune 500 companies. She has experience in a wide-range of litigation types in multiple sectors including financial services, construction, pharmaceutical, oil, and gas, and automotive.
Experience
Through hundreds of client engagements, Diane has a wide-range of experience with disparate data types, modern and legacy IT systems, changing regulatory requirements, and the application of emerging industry technology solutions. She has also been responsible for engagements overseas in the European Union and Asia. Diane has led a global team of over 30 professionals responsible for over 500 active litigation matters for the largest multinational bank, and financial services company in America. She has been responsible for the strategy, design, implementation, and enforcement of litigation matter management protocols.
Diane's professional experience includes:
Construction Disputes – International eDiscovery Management: Diane manages an active portfolio of 20 construction disputes, including three international litigation matters. Notably, she is managing all outsourced eDiscovery projects for a multinational construction, property, and infrastructure company. Through her experience with construction disputes, Diane has gained expertise in unique construction related document management systems and electronically stored information. She regularly negotiates document exchange protocols with opposing parties. She is helping her clients save millions of dollars in attorney document review fees by deploying technology assisted review workflows during the discovery process.
Financial Services – Global Enterprise eDiscovery Management: Diane was the principal individual responsible for all aspects of eDiscovery service management for the largest multinational bank and financial services company in America. In her role she managed a team of global professionals, providing 24/7 discovery services to her client. Over the course of four years she managed over 500 litigation matters, with approximately 100 concurrently active at any given time. Across all database matters, Diane and her team supported over 3,500 unique users, the intake of 160 TB of data, and hosting of a half-billion pages. She was responsible for all aspects of best practice advisement; protocol creation and enforcement; budget, SLA, and deadline adherence; ensuring staffing levels; and implementation of new technology features.
Multibillion-Dollar Suite of Mortgage-Backed Securities (MBS) Matters: Diane led a team of 15 professionals during this two year and ongoing engagement. Under her lead, the team managed the entire discovery review process, from document ingestion and review, through to production. This included the intake of over 25 TB of data into a multi-matter review repository that housed over 150 unique matters. Globally, over 300 attorneys and reviewers were active daily in the repository. Diane led strategic data reuse initiatives, such as cross-matter privilege coding and "single survivor" deduplication, which saved the client time and money. She also championed the use of predictive coding to meet an aggressive deadline for a regulatory matter with over six million documents for production.
Global Interest Rate Fraud Investigation: Diane led a global team in the US, UK, and India on the matter management of six related interest rate fraud investigations. She worked in conjunction with the processing team to devise a methodology to support proprietary Bloomberg and Reuters instant messaging data. She also coordinated the processing of trader audio data with phonetic indexing, which allowed attorneys to keyword search the audio data.
General Protocol and Vendor Management: Diane devised security control protocols that allowed her client to control multiple areas of cost and risk. She designed and enforced an approval workflow to monitor and control document access for her client's four managed review vendors and over 100 outside law firms. Diane also developed automated reporting that allowed her client to validate all user database access and review activity. In addition, she led an ambassador team that trained outside counsel on the client's protocol requirements.
Automotive – Global Enterprise eDiscovery Management: Diane led the team responsible for managing over 40 active litigation matters including regulatory investigations and class-action lawsuits. She devised a suite of global matter reporting to keep the client updated weekly on their litigation spend.
Education

BS, Business Administration – Operations and Information Management, Georgetown University

Affiliations

Women in e-Discovery
American Bar Association (ABA)