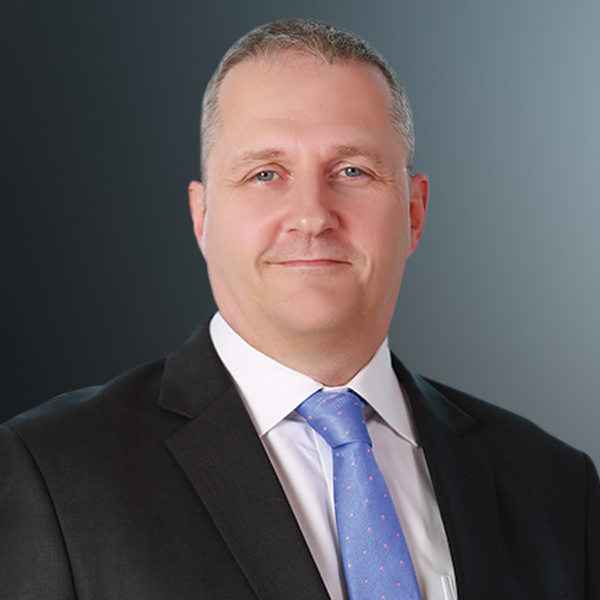 Index Tower, Unit 1701, DIFC
Dubai, United Arab Emirates
+971.4.226.2436 Main
+971.50.552.4113 Mobile

Get in touch
Guy Elkington is a Senior Managing Director at Ankura, based in Dubai. He is a Chartered Quantity Surveyor with over 30 years' experience in the international construction industry and has lived and worked in the United Kingdom, the Middle East, and the Far East. Guy acts as an expert witness in construction arbitrations providing testimony on quantum issues. He also occasionally sits as an arbitrator on construction disputes. He has primarily been involved with FIDIC / ICE based civil engineering, rail, infrastructure and building contracts, and EPC / fabrication contracts relating to the oil and gas and power projects. He has provided financial and commercial advice on a broad range of projects to a variety of organizations in both the public and private sector.
Experience
Guy's professional experience includes:
Process Plants & Power Projects
The provision of expert witness evidence and expert advice on disputes relating to oil and gas projects (both onshore and offshore facilities), power plants, sewage treatment plants, and waste to energy plants throughout the Middle East region including the UAE, Iraq, Qatar, Iran, Oman, and Kuwait on claims / disputes between US $50 million to over US $1 billion.
Infrastructure
Appointed to lead a multi-disciplinary forensic team on behalf of a Middle East government entity defending construction claims in arbitration in excess of US $5 billion on a multi-billion infrastructure rail project and simultaneously undertaking an independent assessment of those claims to enable settlement offers to be made / achieved.
Appointed as arbitrator on arbitration relating to the construction of an airport hangar facility in the Middle East.
The provision of expert advice on a number of new airport and infrastructure projects in the Middle East region and the Far East involving both litigation, arbitration, and insolvency issues relating to both terminal construction and airfield infrastructure and other related transport connections / interfaces, port facilities, transport interchanges and rail, and metro projects.
Commercial Projects
Acting as an expert witness and providing expert advice on mixed use developments, retail, and hospitality related projects including hotels, shopping malls (including combined with office and residential structures), and sports facilities
Residential Projects
The provision of expert evidence and advice on disputes on multiple residential projects in the region ranging from high rise structures (100 storeys +) to low rise large scale housing developments (500 + structures) including many distressed and terminated projects.
Education

Honors & Awards

Who's Who Legal says: "Guy Elkington 'stands out on the list' according to sources who note that he 'enjoys a wonderful reputation' for his work on quantum issues."

Certifications

Chartered Surveyor, Member of the Royal Institution of Chartered Surveyors (MRICS)
Associate of the Chartered Institute of Arbitrators (ACIArb)
Member of the Academy of Experts (MAE)

Affiliations

Membership Secretary and Committee member of the Society of Construction Law (Gulf)