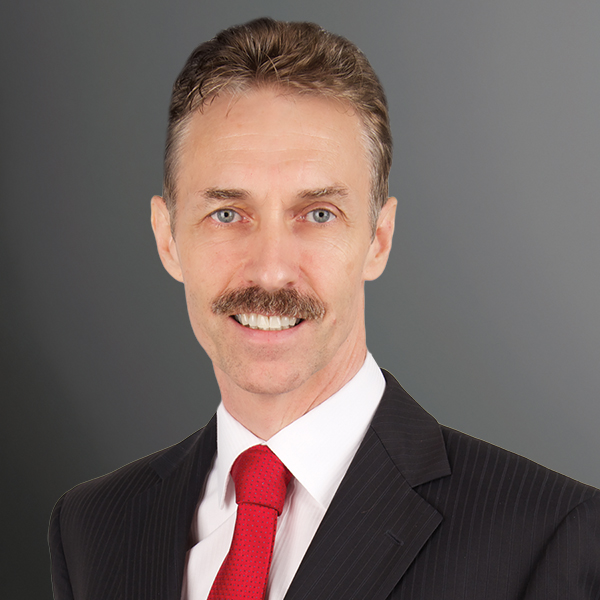 460 Alexandra Road, mTower, #22-05
Singapore 119963
+65.6276.9050 Main
+65.9126.2569 Mobile

Get in touch
Jon Prudhoe is a Senior Managing Director at Ankura. Based in Asia for over 20 years, he is one of the few experts, worldwide, equally capable of opining on matters of quantum and delay. He has more than 35 years experience in the construction industry and holds an extensive portfolio of expert appointments, including many of the regions most high profile and complex disputes. 
Experience
Jon's experience includes onshore and offshore oil and gas, marine, shipbuilding, petrochemical, infrastructure, transportation, utility, power, green energy, building, and civil engineering projects throughout Asia- Pacific, Middle East, Europe, Africa, South America, and USA. His depth and extent of technical knowledge in all these sectors, combined with his robust testifying experience means he is one of APAC's most highly sought-after construction experts.
He has been instructed on over 100 expert witness appointments including matters such as contract terminations; evaluation of changed work; quantum of damages as well as matters relating to delay, acceleration, disruption and loss of productivity, extension of time (EOT) claims, and assessment of concurrent delays.
Jon has given evidence in arbitration hearings under ICC, SIAC, SCMA, DIAC, HKIAC, SCC, KLRCA, UNCITRAL, and LCIA rules and court and arbitration proceedings in Australia, Hong Kong, India, Malaysia, Singapore, Sweden, UAE, and UK. He is well versed in giving oral evidence under cross-examination in litigation and arbitration proceedings including expert witness conferencing (hot-tubbing).
His experience also includes several appointments as expert determiner as well as full-term and ad-hoc dispute board appointments.
A selection of Jon's engagements includes Expert Witness appointments as well as dealing with claims and commerical issues in relation to:
Marine and offshore projects
Semi-submersible vessels
Drilling rigs
FPSOs, FSUs, MOPUs
Hull conversions
Jack-up rigs
Submarines
Offshore platforms / jackets, topsides, and accommodation modules
Pipelaying, rock dumping and dredging vessels
Naval vessels
Other vessels
Sub-sea pipelines
With clients including major oil companies, fabrication yards, vessel owners in locations such as Brazil, Canada, China, Malaysia, Netherlands, Norway, Thailand, Singapore, South Korea and Vietnam
Plants
Refinery construction, expansion, refurbishment and shut-downs in UAE, UK, Vietnam and West Indies
Various LNG plants in Asia Pacific region
Coal-fired power plants in India, Sri Lanka and Indonesia
CCGT plants in Vietnam, Netherlands and Australia
Various types of water treatment plants Australia, Hong Kong, Oman, Singapore, South Africa, Thailand, and the UK
Hydro-electric schemes in India, Malaysia and South Africa
Geothermal plant in Philippines
Various chemical plants in EMEA and APAC
Paper mill in Vietnam
Nuclear plant in Europe
With clients including owners, EPC contractors and subcontractors such a M&E, turbine specialists and others
Infrastructure projects
Several major highway projects in India, Hong Kong, Australia and Singapore including bridges, tunnels, viaducts and earth retaining structures
Rail projects in Philippines, Qatar, Taiwan, Singapore and Hong Kong
Container terminals in Singapore and East Africa
Mining and mine infrastructure projects
Disputes include issues such as late access and out of sequence working, terminations, non-performance and mal-operation of tunnel boring machines and various ground condition problems.
Buildings
Airport projects (new build and extensions) in Singapore, UK, Thailand and the Middle East
Convention and exhibition centres in Australia and Singapore
Residential and mixed-use development projects in EMEA and APAC
High rise buildings in Hong Kong, Malaysia, Singapore and UAE
Hotels, hospitals, retail developments, sports facilities and theme parks
Alternation works on industrial, residential, hotels and commercial buildings
Honors & Awards

Who's Who Legal says: "Jon Prudhoe is hugely experienced and regarded as one of the leading quantum and delay experts in the world" and "Even when under extreme pressure during questioning in a hearing, he is calm, collected and ultra-professional."
Since 2015, Jon has been regularly recognized by "Who's Who Legal Construction" as one of the global leading Experts and Thought Leaders.

Certifications

Fellow of the Royal Institution of Chartered Surveyors (FRICS)
Fellow of the Chartered Institute of Arbitrators (FCIArb)
Fellow of the Academy of Experts (FAE)
Fellow of the Singapore Institute of Arbitrators (FSIArb)

Affiliations

Singapore Chamber of Maritime Arbitration
Society of Construction Law, Singapore