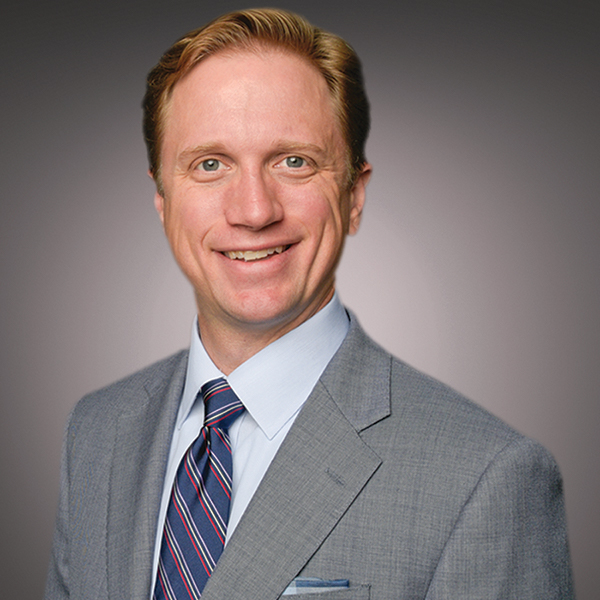 2021 McKinney Avenue, Suite 340
Dallas, TX 75201
+1.469.862.3608 Direct

Get in touch
Josh Johnston is a Senior Managing Director at Ankura with more than 22 years of experience as a forensic accountant, auditor, investigator, and expert witness. He serves as a neutral accountant and expert in purchase price adjustment disputes, representation and warranties claims, and other M&A disputes. Josh has also testified on GAAP, GAAS, damages valuation, lost profits, asset tracing, solvency, fraudulent transfer, and embezzlement.
Experience
Josh's professional experience includes:
Merger & Acquisition Disputes
Expert in a $3 billion working capital dispute arising from the acquisition of a mega-project engineering and construction company. Primarily involved percentage-of-completion accounting and contingent claim issues.
Expert for private equity purchaser in a $500 million purchase price dispute arising from a manufacturing division carve-out. Involved working capital, foreign cash repatriation, and funded debt issues.
Expert in a $1.5 billion working capital dispute arising from the purchase of an engineering and construction company out of bankruptcy. Involved issues at the intersection of the purchase agreement and bankruptcy-specific accounting.
Expert witness in a $100M international arbitration (LCIA) over whether the purchase of offshore oil and gas assets was a "locked box" or "completion accounts" transaction, and if not locked how the adjustment was to be calculated.
Neutral accountant in a purchase price adjustment dispute over a $150 million oil and gas lease and working interest sale.
Independent Accountant in a $34 million upstream oil and gas transaction.
Consulting expert for an engineering and construction company in earn out dispute and related representations and warranties litigation.
Expert witness for a private equity fund in an $18 million earn-out dispute regarding the purchase of working interests in salt water disposal wells.
Expert witness for seller of an oil and gas equipment manufacturer defending a GAAP representations and warranties claim.
Expert for private equity purchaser of a consumer goods manufacturer in a GAAP representations and warranties claim against seller and insurer.
Investigated carve-out financial statements and financial reporting under a transition services agreement as part of post-acquisition due diligence for a private equity purchase in the energy industry.
Expert Witness on Damages and Accounting Matters
Industry and valuation expert for a broker-dealer in a FINRA trial regarding the nature and value of interests of saltwater disposal wells, including the reasonableness of projections used.
Damages expert for a bank defending aiding and abetting claims by the liquidating trustee of a $500 million oil & gas Ponzi scheme.
GAAS and GAAP expert for lending syndicate in accounting malpractice case related to the collapse of an agricultural cooperative and $30 million credit loss. Case settled after testimony presented to professional liability insurers at mediation.
Solvency and GAAP accounting expert in a shareholder derivative suit regarding impairments under the full cost method of oil and gas accounting and the resulting impact on solvency and the company's ability to pay preferred stock dividends.
Damages expert who calculated and defended lost profit damages for a $200 million business interruption insurance claim by a Fortune 500 food processing company.
Damages expert in an attempted class action against mortgage underwriter, servicer, and insurer related to lender placed insurance, addressing incremental cost and profits claims.
Expert witness on internal controls in a lawsuit against a bank accused of missing red flags in an embezzlement scheme by a corporate controller.
Consulting expert for a computer manufacturer in an SEC investigation and shareholder litigation matters. Involved managing a team of more than fifty forensic accountants analyzing a wide range of revenue recognition, accrual accounting and other GAAP issues.
Expert witness for owner of a luxury car dealership chain facing allegations of malicious prosecution by a former manager.
Leader of team of accounting and valuation professionals in a 10b-5 securities litigation case against a telecommunications company; involved asset impairment accounting and valuation, debt covenant compliance, and inventory accounting issues and included the analysis of over one terabyte of production documents. Case dismissed after successful Daubert motions excluding opposing accounting and valuation experts.
Education

BBA, Accounting, Texas State University, San Marcos, summa cum laude

Honors & Awards

TMA 2023 Large Company Turnaround/Transaction of the Year Award, Pipeline Health System LLC

Certifications

Certified Public Accountant (CPA), licensed in Texas (Ankura is not a CPA firm)
Certified in Financial Forensics (CFF) by AICPA
Accredited in Business Valuation (ABV) by AICPA
Certified Insolvency & Restructuring Advisor (CIRA) by AIRA

Affiliations

Trustee and Audit Committee Chairman, National Institute for Trial Advocacy
Trustee and Investment Committee Chair, Dallas Children's Theater
Committee Member (former), Business Valuations, Forensic and Litigation Services Committee of the Texas Society of Certified Public Accountants