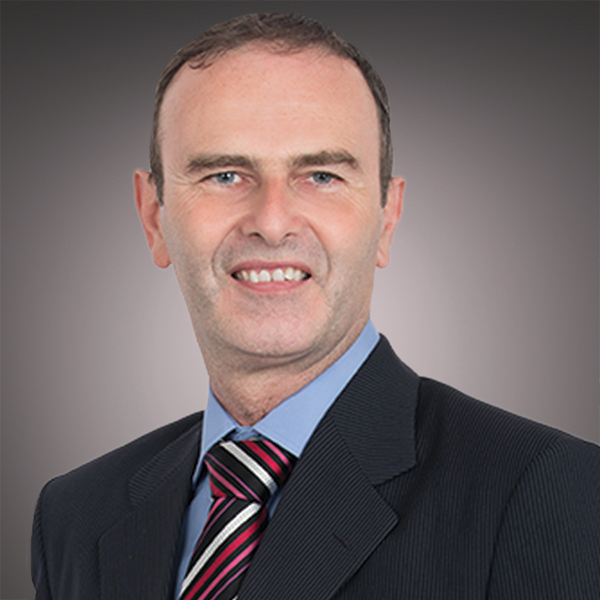 460 Alexandra Road, mTower, #22-05
Singapore 119963
+65.6276.9050 Main

Get in touch
Kevin Attrill is a Managing Director at Ankura, based  in Singapore. He is a Chartered Quantity Surveyor with over 25 years' experience with major construction and engineering projects in the public and private sectors.
Experience
Kevin provides advice to employers, contractors, and specialists in relation to quantum issues that includes the preparation of quantum expert reports, principles for the valuation of change, assessment of damages, and ascertainment of direct loss and/or expense arising from delay for formal dispute pleadings in arbitration and litigation.
Kevin's previous roles have been held on all sides of the construction industry across South East Asia, Australia, the Middle East, and the United Kingdom. Having regularly worked on projects with construction costs exceeding USD 1 billion, his contractual and commercial work involves preparing claims and negotiating the settlement of problematic final accounts.
Kevin is a qualified adjudicator in a number of Australian jurisdictions and has been appointed to decide several matters.
A selection of Kevin's engagements includes:
Residential Project, Australia: Appointed adjudicator between main contractor and employer concerning a payment dispute relating to contract works, variations, deductions for alleged defective works, and delay costs in connection with concrete placement works.
Design and Construction of a Giant Observation Wheel, United Arab Emirates: Arbitration between the contractor and giant observation wheel designer. Assisted the expert witness in the preparation of an expert report on the quantum of payment due arising from alleged underpayment for design services.
Pharmaceutical Project, Singapore: New build pharmaceutical plant comprising process and non-process facilities. Team leader responsible for all cost planning and procurement.
Land Preparation Works for Airport, Singapore: Provision of claims management advice and preparation of correspondence/extension of time claims for the main contractor in connection with design and build ground improvement works contract on land reclamation site. Approximate contract value was SGD 1billion.
Mass Rapid Transport Station, Singapore: Senior commercial manager for the MRT Station and cut and cover tunnels by top down construction. Connections to existing station and diversion of services / road traffic. Co-ordination with system wide contractors. Responsible for procurement, contract / subcontracts, claim management; settlement of final accounts. Claim matters included unforeseeable ground conditions encountered.
Electrical Overhead Transmission Line, New Zealand: Preparation of a comprehensive claim document conforming to the project alliance agreement and detailing the basis for recognition of scope changes and excusable delays in pursuit of an extension of time and an increase in monetary compensation. Claim matters included delayed access to site(s), unforeseeable geotechnical conditions, change of foreign labour employment laws, and multiple major variations.
Education

MSc, King's College London / National University of Singapore

Honors & Awards

Who's Who Legal says: "Kevin is a formidable construction expert whose 'flexibility and sensitivity to the team dynamics is something that is well appreciated by clients' " "He is always hands on but never loses sight of the bigger picture".

Certifications

Qualified Adjudicator in Australia (QLD, NSW, VIC, TAS)
Member of Royal Institution of Chartered Surveyors (RICS)
Member of Singapore Institute of Surveyors and Valuers (SISV)
Member of Chartered Institute of Arbitrators (CIArb)

Affiliations

Society of Construction Law (Singapore)