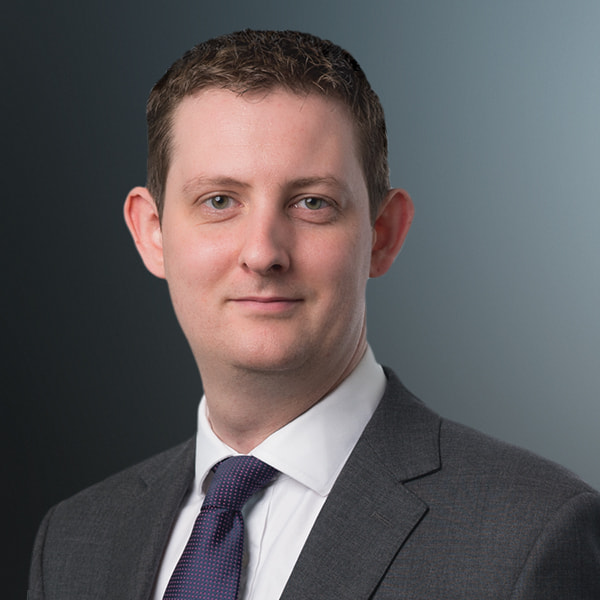 1 Angel Court, Level 3
London, England EC2R 7HJ
+44(0)20.7469.1111 Main
+44(0)20.7398.3861 Direct
+44(0)7500.946.371 Mobile

Get in touch
Matthew Finn is a Senior Managing Director at Ankura based in London. He is regularly appointed as an expert witness in the field of quantum (damages) in construction matters. He has given oral evidence in UK litigation and in high-value international arbitrations (up to $10 billion) on several occasions under both traditional cross-examination and under concurrent evidence commonly known as 'hot-tubbing'. Matthew has been appointed on over 100 occasions as a quantum expert in appointments in litigation and a quantum expert in international arbitration, mediation and adjudication.
Experience
Matthew has experience in claims preparation/avoidance, arbitration, adjudication, mediation, and quantum expert witness appointments in building, civil engineering, nuclear, rail, oil and gas, and building services sectors.
Matthew has worked in the construction industry as a chartered quantity surveyor and chartered construction manager in both consulting and contracting organizations. He has worked on a range of projects for major contractors and consultancies on projects for private, corporate, and public body clients. He has advised both main and specialist contractors on commercial management, contractual issues and claims.
In addition to expert witness appointments, Matthew is a certified civil and commercial mediator, construction adjudicator, international and domestic arbitrator and sits on over 30 worldwide arbitration panels. He is the contributor/author of many industry leading publications such as International Arbitration, Quo Vadis? Published by Wolters Kluwer (2023) and Beihai Asia International Arbitration Centre (BAIAC), 2022 Arbitration & ADR Review.
Matthew is an accredited and practicing member of the Academy of Experts (MAE), Member of the Expert Witness Institute (MEWI), and RICS Accredited Expert Witness under the RICS Expert Witness Accreditation Service and included on the expert referral panel. He also has undertaken and successfully completed the Legal Experience Training Advanced Professional Award in Expert Witness Evidence (LETAPAEWE). Matthew also is a practitioner for Dispute Boards MENA (Middle East and North Africa).
Prior to undertaking expert appointments, Matthew's professional experience included regional management roles within the building and civil engineering divisions of major contractors, managing multiple complex large value projects. His experience whilst working for contracting organization was also in claims and dispute resolution.
Matthew has experience and knowledge of working under all different types of contracts within building and civil engineering projects, including but not limited to, JCT, NEC, ICE, FIDIC, PFI, Procure 21, Procure 21+, EFA Design & Build, SCAPE, and PPC 2000. He also regularly provides training to large contracting companies on JCT and NEC forms of standard contracts.
Matthew's selected quantum expert experience includes:
Power plants with a new port/jetty in Asia: Appointed quantum expert to opine on a claim value of circa $2.5bn, a counterclaim of $3 billion and a third-party claim of $500 million. The dispute surrounding termination referred to arbitration under SIAC, the largest value dispute referred to SIAC. The dispute concerned variations, payment issues, loss of profits, damages, extended site management costs, defective works, and the cost to complete two 600MW units. Matthew subsequently testified at the hearings to a very experienced tribunal.
Hydropower Project in Asia: Appointed quantum expert in an ICC Arbitration by the JV consortium on a 410MW in relation to damages suffered due to defective works, costs to re-build and delays at circa $2 billion against the EPC contractor and valuation of the counterclaim of measured works, variations and loss and expense of $380 million.
High Rise, Landmark building in London: Appointed by the employer to advise on a contractor's loss and expense claim of circa £90 million on a £1 billion high-rise luxury hotel and residential scheme in London.
New Build Nuclear Power Plant – Europe: Appointed by a contractor on a €6 billion new-build nuclear power station relating to assessing damages related to delay and disruption in international arbitration. Matthew subsequently testified at the hearings to a very experienced tribunal.
Coal Power Plants – Asia: An appointed quantum expert on an international arbitration relating to a $3 billion project consisting of two coal-fired power stations project.
New Build Nuclear Power Plant: Appointed on matters concerning quantum disputes on a $40 billion project.
PFI Hospital: Appointed by the SPV and their legal team to assess a claim relating to defects surrounding fire protection, mechanical, electrical and public services Reported case – St James's Oncology SPC Ltd v. Lendlease Construction (Europe) Limited [2022] EWHC 2504 (TCC).
Data Centre Project: Appointed quantum expert concerning claims relating to prolongation, disruption, inflation, loss of overheads and profit recovery and variations.
PFI Hospital: Appointed by the SPV and their legal team to assess a claim of circa £40 million relating to defects and damages on a £300 million PFI hospital. The matter was referred to the High Court – Technology and Construction (TCC).
Power plants, Africa: Appointed quantum expert under ICC Rules on two power plants at different sites. Appointed as the independent evaluation of a loss of productivity to the construction of these two thermals power generation facilities, under the FIDIC form of contract.
New Jet Engine Test Bed Facility (Civil Aerospace), England: Appointed by a Specialist Contractor to value measured works and matters concerning variations.
New Railway, Coal Mine and New Port: Appointed as a quantum expert relating to the EPC Contractor's losses on a termination regarding a $2.8 billion project in a UNCITRAL Arbitration.
UK Government Defense Project: Appointed quantum expert regarding a dispute regarding significant delay and disruption claims.
Appointed by a large mining, infrastructure, energy, and property group who had acquired a civil engineering company. This claim was to pursue damages under warranties in the Sale Purchase Agreement (SPA) against the previous owners in UK litigation.
Education

Master of Law, Construction Law, Arbitration & Adjudication
Bachelor of Science with Honours, in Construction
Foundation Degree in Construction
BTEC National Certificate in Building Studies

Honors & Awards

Who's Who Legal 2023 – Thought Leaders - Arbitration Expert Witnesses 2023
Who's Who Legal 2023 – Construction Expert Witnesses 2023
Who's Who Legal 2023 – Arbitration Chapter
Who's Who Legal 2022 - Experts - Construction - Quantum, Delay & Technical 2022
Who's Who Legal 2022 - Expert Witnesses – Construction Chapter
Who's Who Legal 2022 – Arbitration Chapter
"The sole winner for Arbitration Expert Witnesses UK at Lexology's Client Choice Awards 2021
Who's Who Legal 2021 - Experts - Construction - Quantum, Delay & Technical 2021
Who's Who Legal 2021 - Expert Witnesses – Construction Chapter
Who's Who Legal 2021 – Arbitration Chapter
Who's Who Legal 2020 – Quantum and Delay
Who's Who Legal 2020 –Arbitration Chapter
Who's Who Legal 2020 – Expert Witnesses – Construction Chapter
Who's Who Legal 2019 – Expert Witnesses – Construction Chapter
Who's Who Legal 2019 – Quantum and Delay – Construction Chapter
Who's Who Legal 2018 – Quantum and Delay – Construction Chapter

Certifications

RICS Accredited Expert Witness
Accredited and practising Member of the Academy of Experts (MAE)
Member of Expert Witness Institute (MEWI)

Affiliations

Royal Institution of Chartered Surveyors, Fellow
Chartered Institute of Arbitrators, Fellow
Chartered Institute of Building, Fellow
Chartered Institution of Civil Engineering Surveyors, Member