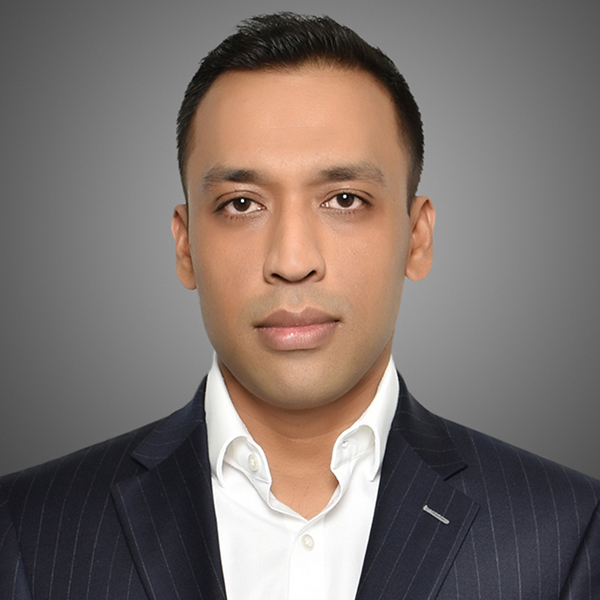 Index Tower, Unit 1701, DIFC
Dubai, United Arab Emirates
+971 (0) 4 226 2436 Main
+971 (0) 58 562 4020 Mobile

Get in touch
Muthmainur Rahman is a Senior Managing Director at Ankura based in Dubai, focused on data analytics across EMEA and APAC. With 15 years of experience, he is a leading practitioner in technology consulting and has assisted clients across multiple sectors, with a specific focus on financial services. His work involves assisting clients on their most complex data led and time critical issues, utilising advanced bespoke technology, artificial intelligence, machine learning, and behavioural sciences.
Experience
Prior to joining Ankura, Muthmainur established a technology practice at a leading full-service firm in the Middle East. Muthmainur began his career at a Big 4 firm where he went on to lead the forensic data practice overseeing a team of 65 professionals.
Muthmainur primarily focuses on assisting financial institutions and large corporations in their compliance with sanctions and anti-money laundering legislation, both reactively because of internal/external investigations, and proactively identifying currently unknown potential issues.
In this space, Muthmainur supports clients and their legal counsel through utilising advanced technology to identify specific transactions or trends in large datasets; to gain a thorough defensible understanding of their data enabling a comprehensive response to their issues.
Muthmainur effectively works alongside senior client stakeholders including C-suite executives and operational staff to identify relevant data. This involves the ability to ask the right questions in order to build a forensic understanding of the infrastructure and to extract and rebuild entire datasets across the whole organisation.
Muthmainur's professional experience includes:
A UAE headquartered bank in connection with an investigation to conduct a forensic lookback review with a focus on identifying the typologies of money laundering activity, following claims of suspicious transactional activity from their U.S. correspondent bank.
Under the order of the DIFC court in connection with acting as technical experts to assess intellectual property in a legal dispute between two healthcare companies.
A private equity house in connection with a working capital review to identify improvement opportunities within a newly acquired portfolio company operating in the chemicals sector. Opportunities identified were $100 million within the first year and $300 million in five years.
A European automotive supplier in connection with an investigation into a cyber phishing attack on their Middle Eastern operations involving a distributer resulting in millions of dollars being sent to rogue bank accounts in the United Kingdom.
Various financial institutions in the Middle East and tier one global banks in connection with global sanctions and anti-money laundering reviews in responding to requests on anti-money laundering and sanctions violations from U.S. Department of Justice, Federal Reserve, Department of Financial Services (New York), and other European regulatory bodies.
An international bank in connection with an end-to-end appraisal of their sanctions monitoring and reporting process following an identified breach of an individual on the UK sanctions list.
An automotive company in connection with a global anti-bribery review across their entire financial system.
A global financial derivatives broker in connection with an investigation of a global financial derivatives broker to understand the build-up of filing a Chapter 11 bankruptcy and the cause of "material shortfall" in segregated customer funds of USD $1.6 billion. The project was based out of offices in New York and Chicago. Work involved understanding the main broker dealer back-end system and cash analysis.
A Tokyo headquartered bank in connection with an independent review of compliance failures during a LIBOR market enquiry.
A leading tobacco manufacturer in connection with a price trend analysis to identify patterns of price adjustments and the impact it had on the consumer market. This was in response to an OFT allegation that two global tobacco manufacturers had allegedly participated in anticompetitive agreements.
A Swiss bank in connection with an investigation to identify suspicious open/cancelled trades of a rogue trader incident resulting in substantial losses.
A European delivery company in connection with a working capital review.
A Saudi headquartered investment bank in connection with an extraction of financial systems to investigate several projects having suspicious disbursement activity.
Education

BSc, Computer Science, King's College London (First Class Honours)
Executive MBA, European School of Management & Technology, Berlin
Executive Education, Future Partner Development Program, University of Oxford