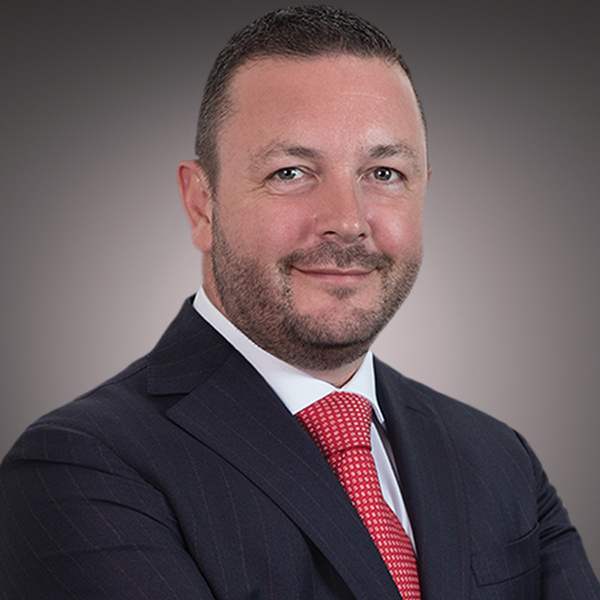 Index Tower, Unit 1701, DIFC
Dubai, United Arab Emirates
+971.(0).4.226.2436 Main
+971.052.269.3757 Mobile

Get in touch
Paul Taplin is a Senior Managing Director at Ankura, based in Dubai. He has more than 28 years' experience in the construction sector and as a Fellow of the Royal Institution of Chartered Surveyors (FRICS) is a highly experienced forensic chartered quantity surveyor, chartered construction manager, and quantum expert specialising in the evaluation and analysis of complex construction claims on major domestic and international projects. Paul relocated to the UAE in 2013 from London.
Experience
Paul has extensive international experience covering the UK, Mainland Europe, the Middle East, Asia Pacific and the US.
With pan sector experience, Paul has covered a diverse mix of projects including infrastructure, building, power, civil engineering, industrial, water, and oil and gas pipelines.
Paul is regularly appointed as a quantum expert witness and has given evidence many times in both the UK and the UAE. He has been cross examined by Queens Counsel and has experience of witness conferencing often termed hot-tubbing.
Being a CIArb panel registered adjudicator, Paul has acted in over 100 adjudications encompassing a variety of different disputes. He is also a CEDR accredited mediator and has acted in both the capacity of mediator and party representative.
In the past Paul has been a committee member of the Adjudication Society, a member of the Technology and Construction Court Users Committee, a Fellow of the Forum of the Built Environment and is presently a member of the Society of Construction Law.
Paul's professional experience includes:
Quantum Expert: Paul has been appointed as quantum expert on a number of very large construction disputes which have been the subject of international arbitration. On average he gives oral expert witness testimony three or four times a year to arbitration tribunals in various jurisdictions. The arbitral panels are often made up of Queens Counsel, Barristers, lawyers, architects, engineers and/or surveyors. Paul has been regularly commended on his ability to simply complicated matters for the benefit of the Tribunal. He has also been cross examined by Queens Counsel and has considerable experience of witness conferencing.
Construction Claims Advisor: Historically Paul has acted in the capacity of construction claims advisor either on behalf of main/sub-contractors preparing contractual entitlement claims or on behalf of employers defending such claims.
Adjudication: Paul is also a CIArb Panel Adjudicator and has been involved in over 100 adjudications since the inception of the UK Housing Grants, Construction and Regeneration Act on 1 May 1998, either in the capacity of party representative (for either the referring or the responding party) or as adjudicator. Such was the success of the Statutory process, in early 2000 adjudication became the number one form of dispute resolution in the UK overtaking arbitration, litigation, and any other forms of alternative dispute resolution. Paul spent over 13 years at the forefront of this dispute resolution process as it evolved and developed.
Mediation: Paul is a CEDR (Centre for Effective Dispute Resolution) Accredited Mediator and has acted in the capacity of Mediator on numerous occasions as part of the Pre-Action Protocol where under the Civil Procedure Rules in the UK parties in litigation are obliged to mediate their disputes prior to a court hearing. Paul has also acted as party representative on numerous occasions.
Education

Dip Arb. Postgraduate Diploma in Arbitration, UK
BSc(Hons). Bachelor of Science Honours Degree in Quantity Surveying. UK
HNC. Higher National Certificate in Building Studies. UK
ONC. Ordinary National Certificate in Building Studies. UK

Honors & Awards

Who's Who Legal says: "Paul Taplin is an outstanding individual who is 'versatile in his understanding of quantum assessment' thanks to his experience acting for both owners and contractors."

Certifications

Chartered Quantity Surveyor
Chartered Construction Manager
Accredited Expert Witness
Registered Panel Adjudicator
Accredited Mediator

Affiliations

FRICS, Fellow of the Chartered Institution of Chartered Surveyors
MCIOB, Member of the Chartered Institute of Building
MCIArb, Member of the Chartered Institute of Arbitrators
MAE, Member of the Academy of Experts