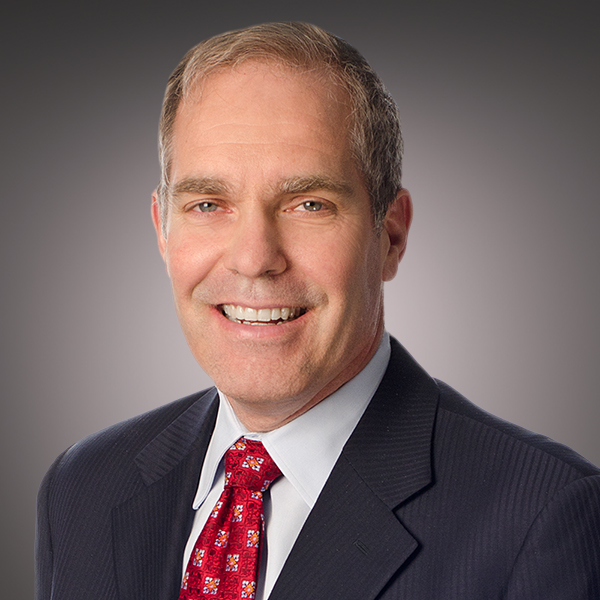 425 California Street, Suite 2600
San Francisco, CA 94104
+1.415.399.2177 Direct
+1.408.460.7106 Mobile

Get in touch
Rick Ostiller is a Senior Managing Director in Ankura's San Francisco office. Rick has provided accounting, financial, and strategic consulting services to attorneys and corporate clients in numerous industries. He has testified in several venues, and has extensive experience with high profile forensic investigations, damages calculations, and accounting restatements. He is a Certified Public Accountant in California and is Certified in Financial Forensics.
Experience
Rick's profesional experience includes:
Accounting Restatement (Software): Engaged by a software company to assist with a multiyear accounting restatement. The company determined that it should recognize consulting project revenue on a completed performance basis, and that its historical linkage policy did not always create appropriate contract groupings for revenue recognition. The team determined completion dates, prepared auditor support packages, and determined multiple element arrangements to account for projects appropriately.
ASC 606 (Revenue Recognition) Implementation: Partnered with client personnel to update revenue recognition policies and recast prior period financial statements to reflect ASC 606 accounting prior to adoption. Identified relevant contract features and reviewed significant contracts. The company subsequently went public.
Accounting Investigation: Retained by counsel for a technology company audit committee to investigate alleged improper accounting for inventory items, including overhead, in-transit, excess and obsolete reserves, and intercompany profit. The team conducted forensic accounting analyses, assisted with electronic discovery preservation, collection, and review, participated in witness interviews, evaluated compliance with accounting regulations, and met with both external auditors and government regulators.
International Whistleblower Investigation: Retained by the audit committee of a US-listed, China-based consumer electronics company to investigate whistleblower allegations. The allegations related to an operating unit sale, supplier cash advances, and undisclosed related party relationships. The team conducted employee and supplier interviews, collected and reviewed electronic data, evaluated financial records, and performed supplier due diligence. Findings were discussed with both company auditors and NASDAQ.
Government Contracts (Higher Education) Dispute: Managed several projects to assist a major research university defend itself against charges of improper indirect cost accounting. Prepared cost submissions and proposals, demonstrated compliance with applicable regulations, responded to government inquiries and reports, and developed alternative costing methods. The client ultimately reached a highly favorable settlement.
Government Contracts Termination Claim: Helped a prime contractor and intercompany subcontractor prepare multimillion-dollar termination settlement proposals. The team developed a model to track and forecast termination costs, determined fee recovery, assisted with subcontractor settlements, analyzed employee severance expenses, accumulated termination costs incurred, prepared termination billings, developed settlement proposal cost schedules and narratives, and supported government audit responses.
Government Contracts (Alaska Native Corporation Dispute): Assisted an ANC resolve several years of outstanding DCAA audits and related DCMA demand letters. Accumulated documents to support claimed costs over the relevant period, prepared a report, and participated in a negotiation session with government representatives. The government closed out all outstanding audit years with a favorable settlement for our client.
FCPA Investigation/Monitoring: Led a multi-year Foreign Corrupt Practices Act investigation for counsel on behalf of a major defense contractor. The matter involved alleged improper payments to government officials by a European subcontractor on the project. Conducted recurring reviews of financial records, bank confirmations, and invoices. The scope also included interviewing contractor and subcontractor management, tracking contract progress, and reporting our results to counsel.
Construction Audits: Currently partnering with the internal audit department of a large educational institution to conduct periodic cost reviews and assessments on numerous construction projects. Analyze costs, fees, and rates; identify financial and compliance risks; prepare reports; and present our findings.
Commercial Dispute (Finance): Provided an expert report and courtroom testimony for a real estate investment company that had been denied funding on a refinancing transaction. Calculated additional costs incurred because of the defendant's decision to withhold funding. The jury awarded the client almost all out-of-pocket costs in the report, as well as a substantial punitive award. After the judgment, the parties settled at a very favorable amount for the client.
Arbitration (Wealth Management): Testified in deposition and arbitration on behalf of a wealth manager who had contracted with a colleague to transition his business in exchange for a series of annual payments. Subsequently, the respondent ceased making payments. Calculated past and future damages on behalf of the claimant. The arbitrator awarded our client the exact damages requested.
Intellectual Property Dispute: Prepared an expert report and provided damages testimony for three defendants in a patent infringement matter related to imaging technology. The team coordinated arguments for the three defendants, prepared a reasonable royalty analysis based on Georgia-Pacific factors, and rebutted the plaintiff's expert. The court awarded judgment in favor of all three defendants.
Education

MBA, University of Chicago
BA, Stanford University

Certifications

Certified Public Accountant, Certified in Financial Forensics

Affiliations

American Institute of Certified Public Accountants
California Society of CPAs
American Bar Association, Associate Member, Litigation and Public Contract Law sections