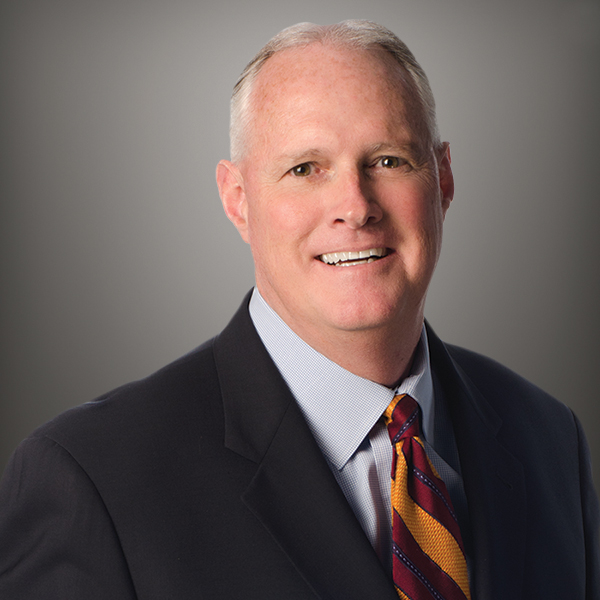 1180 West Peachtree Street NW, Suite 550
Atlanta, GA 30309
+1.404.589.4200 Main
+1.404.589.4204 Direct
+1.770.317.5728 Mobile

Get in touch
Robert W. Davenport is a Senior Managing Director at Ankura, based in Atlanta with more than 35 years of experience in the design and construction industries, he has extensive experience in leading the analysis and resolution of complex multi-million-dollar technical disputes involving design and construction issues relevant to owners, designers, constructors, their insurers, and counsel.
Experience
Robert has a breadth of experience in leading the analysis, expert reporting, and associated testimony in depositions, arbitrations, jury trial, including assistance in mediation/ADR environments. His broad project experience includes hotels/resorts, casinos, courthouses, prisons, embassies, airports, arenas, convention and performing arts centers, schools, condominiums, retail facilities, aquariums, healthcare facilities, and industrial processing facilities in North America and overseas.
Robert is a member of the American Institute of Architects (AIA), Nationally Certified through the National Council of Architectural Registration Boards (NCARB), and maintains active licenses in 10 US states.
Robert's professional experience includes:
Provides expert analysis, reporting, and testimony regarding design and construction processes including schedule, progress, productivity, delay, procurement, errors, and omissions, defective design/construction, standard of care, and economic damages.
Assists corporate and institutional owners in a risk mitigative advisory role thru review / evaluation of contract documents for their suitability for intended purpose and constructability before construction commences.
Assisting multiple Real Estate Investment Trusts (REIT) / institutional owners in assessment, documentation, causation, liability, damages, and testimony with respect to design / construction defect litigation valued at $15 million to $40 million on multi-family and corporate facility assets nationally.
Led an in-house / out-of-house comprehensive expert team delivering deposition, arbitration, and trial testimony on behalf of multiple insurance carriers in defense of a $45 million litigation alleging design and construction defects following the sales transaction of a luxury estate home.
Led the analysis, expert reporting, and dispute resolution presentations on behalf of the State Attorney General and Public Works Departments Affirmative Design and Construction Defect Claims adverse to A/E and GC teams valued at $20 million on an Institutional Campus in the NE United States.
Led the analysis of Industry standards, causation, economic damages, and expert reporting in multiple building product defect cases valued at between $300 million to over $1 billion at a multi-state and global level.
Prepared various Requests for Equitable Adjustment (REA) on behalf of global top 10 ENR general building and defense contractors with respect to world-wide telecom / data infrastructure works and a metropolitan assembly / arts center.
Led schedule and impact analysis on behalf of a US federal agency in defense of contractor certified claims asserted with respect to a mid-western US federal courthouse.
Assisted general contractor's in analysis, expert reporting, and dispute resolution on multiple design defect matters on US government overseas embassies.
Assisted a major national hotel and residence chain in analysis and expert reporting with respect to its $100 million design and construction defect litigation on its high-rise SE United States luxury branded residential living and care center.
Led schedule / impact, expert reporting, and jury trial testimony in defense of the architect and structural engineer in a Midwest US aquarium matter adverse to municipal ownership's affirmative lawsuit.
Led schedule and impact analysis delivering 4-days of arbitration testimony on behalf of an architectural firm in defense of a $100 million lawsuit alleging standard of care breaches with respect to a Midwest US casino and hotel development program.
Led schedule / impact, expert reporting, and jury trial testimony in affirmative claim on behalf of design builder vs. owner with respect to industrial meat process plant changes, impacts, and acceleration damages of approx. $10 million.
Performed due-diligence, research, and documentation of existing commercial properties for major national pension funds and institutional owners across the US with an emphasis on renovation measures, deferred maintenance, asset evaluation, and jurisdictional compliance.
Served in-house real estate and architectural role of a Fortune 500 media company in charge of various coastal US facilities with responsibility including project management, procurement, and management of contractors / consultants, tele / data support, and FF&E installation / commission.
Managed retail, institutional, and hotel facility projects for major national developers, hospitality chains, and owners directly responsible for contract negotiation, design, and production supervision, specification, quality control, and construction administration.
Education

Master of Architecture, Georgia Institute of Technology
BS, Design, Clemson University
AA, University of Florida

Honors & Awards

Who's Who Legal says: "Robert Davenport is a 'highly capable and reliable expert witness' who excels on disputes involving high-value and complex construction projects."
Who's Who Legal Construction, 2016-2018
Who's Who Legal Consulting Experts, 2017

Certifications

National Council of Architectural Registration Boards (NCARB) Certification
Architectural Licenses / Registrations: Alabama, Florida, Georgia, Minnesota, North Carolina, Oklahoma, Pennsylvania, South Carolina, Tennessee, & Virginia

Affiliations

American Institute of Architects Member