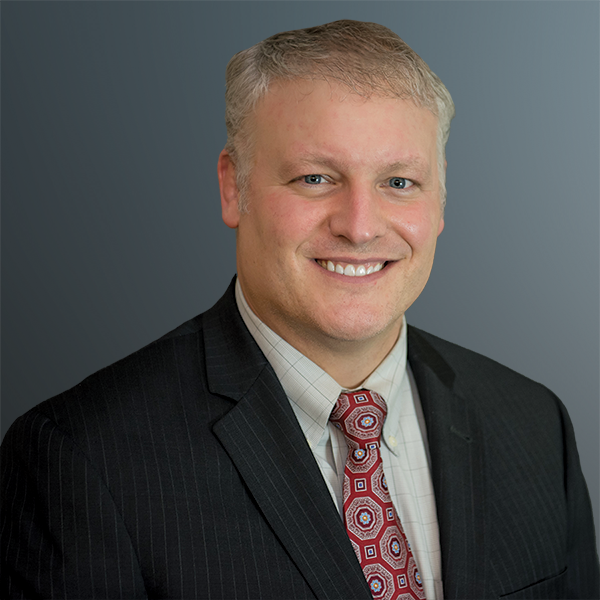 2000 K Street NW, 12th Floor
Washington, DC 20006
+1.202.507.6941 Direct
+1.202.412.6685 Mobile

Get in touch
Steven Richards is a Senior Managing Director at Ankura in the Washington, DC office. He has over 20 years of experience involving internal and forensic accounting investigations and analysis, issues surrounding Generally Accepted Accounting Principles, Public Company Accounting Oversight Board rules and standards, and independence matters. He has extensive litigation consulting, complex data analysis, forensic accounting, and auditing expertise. Steven has assisted in a variety of investigations, working with both internal and outside counsel in representing boards of directors, special committees, and senior management. These complex investigations have involved financial restatements, Section 10A examinations, and whistleblower allegations regarding revenue recognition (including premature revenue recognition practices such as revenue recognition where risk of loss had not passed to the customer, channel stuffing and bill-and-hold transactions), derivative financial instruments, securitizations, vendor allowances, inventory accounting, and other issues around the interpretation and application of GAAP and PCAOB standards.
Experience
Public Sector Experience
Advisor to the PCAOB's director of the Division of Enforcement and Investigations, advised on all aspects of policy and operations for the Enforcement program, including coordination with other domestic financial regulators, division-wide initiatives, division priorities, and case management.
Advisor to the PCAOB chairman on policy and operations for all aspects of PCAOB oversight, including the enforcement program, adjudication proceedings, standard setting, evolution of the domestic and international inspections program, development of the broker-dealer inspection program, and risk analysis.
Assistant chief accountant—US Securities and Exchange Commission, Division of Enforcement

Led the accounting and auditing aspects of regulatory investigations into possible violations of the federal securities laws at several Fortune 100 companies, which led to fraud charges and nearly $500 million in sanctions returned to investors.
Private Sector Experience
Advisor to Deloitte Touche Tohmatsu Limited's (Deloitte Global) and Deloitte and Touche LLP's (Deloitte US) offices of general counsel, advising on aspects of government, regulatory, and professional matters involving the audit practice. Advised on audit regulatory issues involving public policy, inspection, standards, rules, litigation, and enforcement matters involving the PCAOB, SEC, and other foreign audit and securities regulators.
Led a team of more than 20 forensic professionals in an internal investigation into a large public pharmaceutical company relating to allegations of undisclosed relationships, financial reporting, and disclosure violations and the use of an undisclosed affiliate to accelerate revenue recognition.
Assisted counsel in review of large national audit firm's audit methodology and system of quality control as part of undertakings required by an SEC enforcement order.
Assisted counsel in the preparation of responses to PCAOB charging letters related to supervision, quality control, and professional skepticism for large national audit firm.
Provided objective risk assessment of the merits of accounting, audit, and independence matters for large national audit firm relating to a PCAOB inquiry.
Assisted counsel in the representation of a public global manufacturer in an SEC enforcement inquiry relating to the accounting and disclosure of restructuring cost and non-GAAP measures.
Assisted counsel in the representation of a chief executive officer of a technology and data measurement company related to whistleblower allegations around accounting and disclosure issues.
Managed a multidisciplinary investigation team retained by the Securities Investor Protection Act Trustee for the global liquidation of Bernard L. Madoff Investment Securities LLC, one of the largest financial frauds in US history. Oversaw the forensic investigation and data analysis work streams, including the supervision of forensic accountants, economists, market structure experts, and data analysts.
Led a team of forensic professionals in an internal investigation into a public animal health products and pharmaceutical company relating to irregularities in revenue recognition, including allegations of channel stuffing and bill-and-hold transactions.
Led a team of more than 15 professionals in a nine-month investigation of accounting and reporting issues at Freddie Mac relating to derivatives, securitizations, and other structured financial instruments.
Led an internal investigation into a public issuer body armor manufacturer on behalf of the audit committee focused on the existence of undisclosed personal expenses of senior management, revenue recognition, and related-party transactions.
Led internal investigation, on behalf of Reinsurance Company, into $80 million fraud relating to misappropriated policy premiums by sub-insurer. The investigation involved tracing significant flows of funds among many different financial institutions and related entities.
Education

BA, Accounting, Washington & Jefferson College

Certifications

Certified Public Accountant

Affiliations

American Institute of Certified Public Accountants
Pennsylvania Institute of Certified Public Accountants
Association of Securities and Exchange Commission Alumni