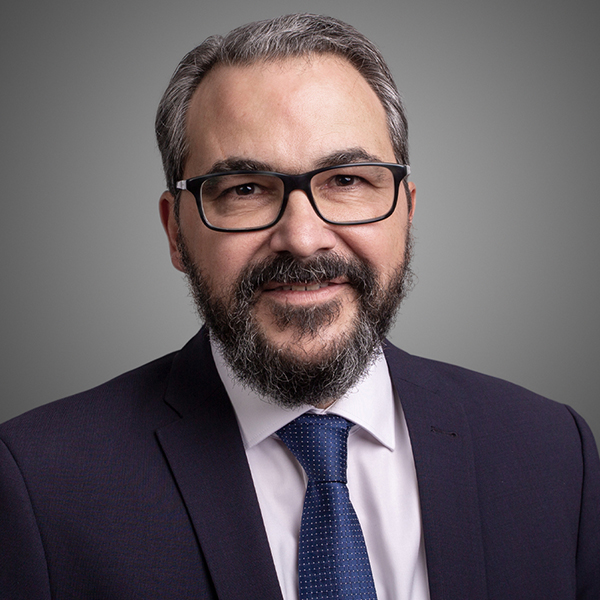 Bockenheimer Anlage 44
60322 Frankfurt am Main, Germany
+49.69.509588808 Main
+49.69.509555708 Direct
+49.151.16170710 Mobile

Get in touch
Volker Schmitz is a Senior Managing Director at Ankura based in Frankfurt. He has more than 20 years of experience in the construction, real estate, and infrastructure sector, during which he provided dispute resolution and advisory services in Europe, North America, Africa, and Asia. His expertise includes matters such as project/program set-up, organization, and performance improvement, contract-, claim- and risk management as well as expert witness services. He has conducted numerous quantum and delay reports for high-profile arbitration and litigation proceedings and is well versed in testifying under cross examinations in both English and German. Who's Who Legal (WWL) named Volker a Thought Leader in Construction Expert Witness Services.
Experience
Volker's professional experience includes:
Selected Dispute Resolution Experience
Offshore Wind Park, Northern Sea: Quantum and delay analysis regarding a delayed serial fabrication and transportation program for 49 offshore steel foundations during an arbitration on behalf of a Norwegian EPC contractor.
Wood Processing Plant, U.S.: Quantum and delay analysis concerning potential C-level liabilities and pecuniary losses during a litigation regarding a plant relocation from Canada to the U.S. on behalf of a leading company in the wood-processing industry.
High-Rise Building, Germany: Quantum and delay analysis in connection with a delayed construction of a 40-story high-rise building on behalf of the developer with special focus on delays and productivity losses associated to COVID-19.
Pipeline Project, Switzerland: Quantum analysis on behalf of the higher court of Bern, regarding a subcontractor-claim due to reduced contribution margins because of the main contractor's subsequently altered calculation-assumptions in connection with a large pipeline project.
Train Fabrication, Czech Republic: Delay analysis regarding a delayed manufacturing of several railway trains (rolling stock) with special regard to delays associated to COVID-19 on behalf of a Czech transportation company in Prague.
Nuclear Research Facility, Germany: Delay analysis in connection with a delayed planning and construction process of a nuclear research facility in terms of ongoing mediation proceedings on behalf of an U.S. EPC contractor.
Offshore Wind Park, Northern Sea: Quantum analysis of more than 80 VORs concerning the fabrication and transport of tripods and wind-energy-converters as well as lost feed-in-remuneration and liquidated damages because of an early contract termination, on behalf of a German EPC Contractor during an arbitration.
Potash Mining Project, Germany: Contract and claim management on behalf of a mining company for the construction of several pipelines and pipeline-supporting structures in Germany, including evaluation of changed works, breaches of duty, resulting quantum and liquidated damages.
Hospital Project, Germany: Contract and claim management as well as strategic tendering support for the construction of a hospital and research facilities on behalf of the hospital operator with special focus on subcontractor EOT claims.
Airport Extension, Germany: Contract and claim management for the construction of a new runway and the extension of an existing terminal at a major German airport. Pre-action advice and support in the strategic decision making concerning a major dispute with the general planer.
Selected Advisory Experience
Fabrication of Railway Maintenance Trains (Rolling Stock), Germany/Switzerland: Root cause analysis to identify the actual project status in terms of budgets, costs, and schedules as well as breaches of duty in connection with a rail and transport company's delayed investment program.
Interconnector and Converter Station, Kenya/Ethiopia: Project Audit concerning the construction of an interconnector and converter station behalf of a German EPC contractor. Special regard to financial projections, cost and time estimates as well as project related governance structures.
Five-Star Hotel, Macau: Project Audit and schedule review regarding the feasibility of contractual milestones and baselines for the construction of a five-star hotel on behalf of the developer.
Tunnel Renovation, Switzerland: Forensic investigation for a delayed tunnel renovation project focusing on the maturity of compliance frameworks and potential breaches of duty as well as cost overruns and delays.
Potash Mining Project, Canada: Set-up advisory and continuous project assurance for the construction of a large-scaled potash mine on behalf of a mining company.
Production Plant, Denmark: Organizational set up advisory, design, and implementation of the risk management framework on behalf of a sugar producing company in Copenhagen.
Airport, Germany: Design and implementation of a new Central Infrastructure Management business unit at a major international Airport and support with continuous improvement of business activities and ongoing CAPEX/OPEX reduction.
Railway Line, Germany: Organizational advisory concerning project structures, risk management and CAPEX/OPEX optimization in terms of the construction and operation of a new railway line in the greater Frankfurt area.
Education

Doctorate, Civil Engineering, University of Essen

Honors & Awards

Who's Who Legal (WWL) – Thought Leader in Construction Expert Witness Services

Affiliations

German Institute of Arbitration (DIS)
German Association for Construction Law
German Association for extrajudicial Dispute Resolution in the Construction Industry
Swiss Arbitration Association (ASA, Association Suisse de l'Arbitrage)
Austrian Arbitration Association (Arb|Aut)

Languages