Resolving complex disputes over taxable income
Multinational Enterprises (MNEs) face unprecedented scrutiny over their global tax practices. The digitalization of international businesses and the global competition for taxable income can spur multi-billion-dollar clashes between taxing authorities and MNEs. 
Ankura's accounting experts have provided expert testimony and support in the largest U.S. Tax Court cases in history. Ankura's team are experts in MNEs' financial accounting, intercompany accounting, management reporting and operations reporting practices, as well as U.S. and international accounting standards. 
Ankura's team also provides expert accounting and damages testimony to support tax preparers facing malpractice claims, taxpayers seeking refunds of significant tax overpayments and taxpayers facing criminal investigations. We are a team of forensic accountants, valuation experts, former tax practitioners, economists, and data specialists that have a passion for helping taxpayers and outside counsel resolve complex tax disputes.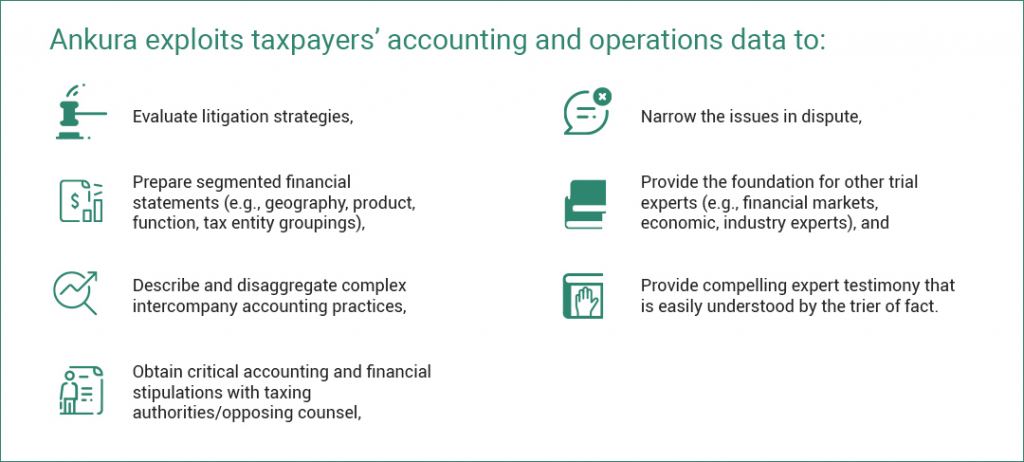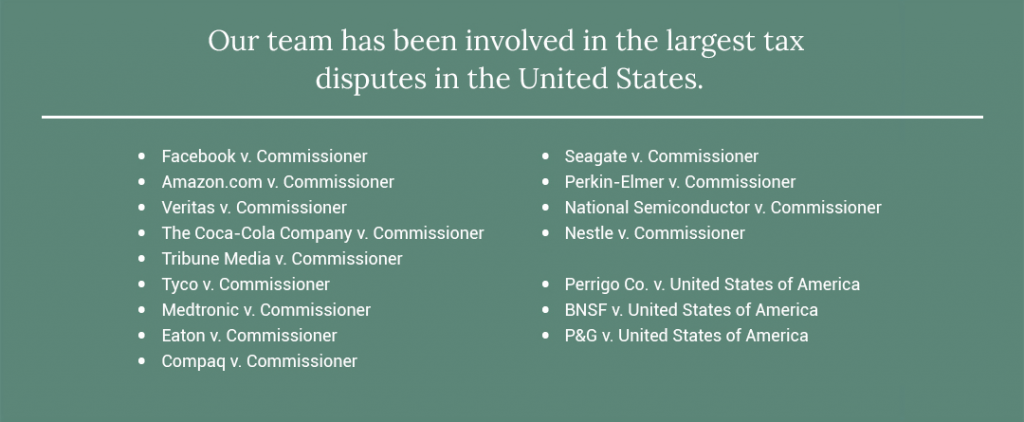 Offerings
Pre-Litigation Advisory Services

Trial Expert Testimony

Competent Authority and Appeals Expert Testimony

Audit Resolution Support Services

Public Disclosure Support Services
Our Latest Thinking
The Ankura Difference
We encourage you to speak with our taxpayer clients that can comment on our positive working relationships with their accounting, tax, financial reporting and IT departments, our transparent budgeting and billing processes, and our ability to work through difficult issues.